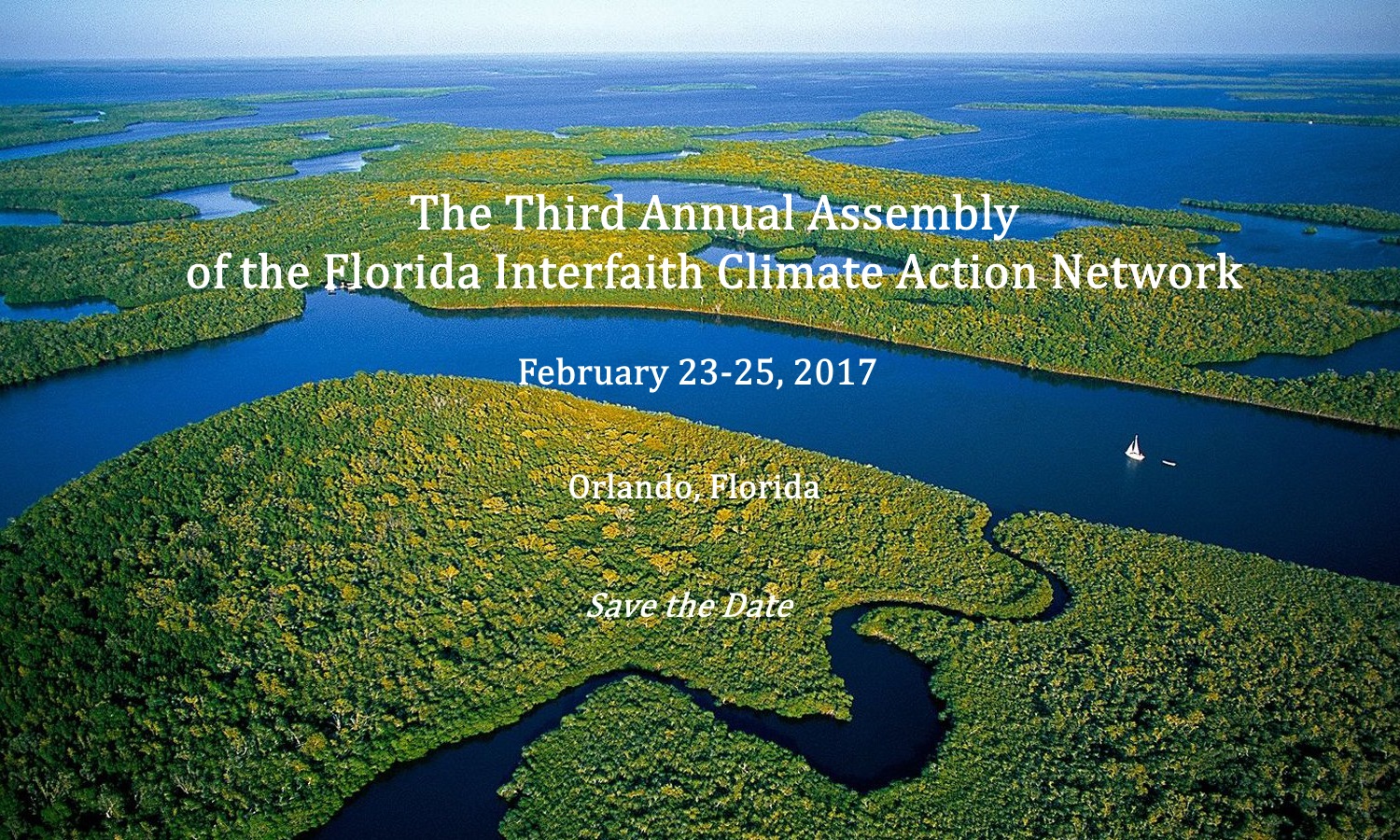 Floridan: Water Is Our Life
Water is our life, and all religious traditions use water symbolically in rituals. We are bound together by water. We are water. Protecting water sources is self-preservation as well as the preservation of Florida's bio-diversity. Who are Florida's water-protectors? How shall people of faith and conscience respond?
The 3rd annual Florida Interfaith Climate Action Network is scheduled for February 23-25, 2017, at First United Methodist Church in downtown Orlando. This year's assembly will lift up how the theme "water is life" is reality in Florida, from the precious Floridan Aquifer to the river of grass flowing into the Everglades to the rising seas along the beaches, and the estuaries threatened by runoff and salination, plus the growing threat of fracking. Florida development projects a population increase of 15 million people by 2070, nearly doubling the current 20 million. Florida is already experiencing water issues; imagine 35 million residents fighting for clean water.
Registration opens in January 2017.