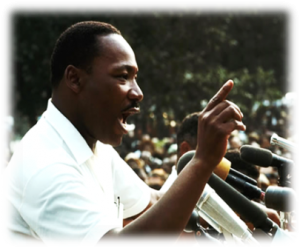 FOR IMMEDIATE RELEASE
Press Contact: Kathie Michael –
kathiemichael@aol.com
Hillsborough County Rev. Dr.  Martin Luther King, Jr.
Interfaith Service
TAMPA, FLORIDA- January 9, 2014
. The 29th Annual Hillsborough County Dr. Rev. Martin Luther King, Jr. Interfaith Memorial Service will take place on Monday, January 19th at Allen Temple AME Church at 4:30 pm. Reverend Xavier L. Johnson from Bethel Missionary Baptist Church of Dayton, Ohio will be this year's keynote speaker.
Pastor Johnson is a cum laude graduate of Liberty Baptist Theological Seminary. This dynamic speaker and budding theological
scholar, is pursuing a Doctor of Ministry degree in the field of Ministry Development from Virginia Theological Seminary.
Robert W Saunders was a Tampa native and one of the key players in the civil rights movement in the 1950's and 1960's doing ground-breaking work in Florida during one of the state's most violent periods. Each year the Robert Saunder's award is celebrated during this service.
This year the Robert W. Saunders Award will be given to Dr. Brian and Dr. Desiree Rivers. Dr. Brian Rivers is a research faculty member at Moffitt Cancer. His wife, Dr. Desiree Rivers is the Center Coordinator of a Health Disparities Center shared between Moffitt & USF. Both were recently awarded an NIH grant for the study of African American men's health issues.
Attendees of the event will be welcomed by Rev. Dr. David W. Green and volunteers of Allen Temple AME Church. The Gospel Choir of the church, under the direction of Helen Johnson and Minister of Music James Robbins will provide musical selections.
Crescendo: The Tampa Bay Women's Chorus under the direction of their new conductor, Kim Kraut will perform again for the fifth year.
The service will be followed by an ethnic feast prepared and served by volunteers from Allen Temple AME Church.
Press Contact: Kathie Michael
kathiemichael@aol.com
813-990-9482